About
InsideMaps creates 3D models and floor plans of home interiors using just photos from standard cameras. The resulting 3D model is an immersive, web-based digital replica that helps potential home buyers visualize the interior of a home and for homeowners to try furniture and make home improvements in their virtual home.
Technology
InsideMaps is an innovative cloud solution that makes 3D model creation of homes easy. The product's technology components include the following:
- Robust yet fault-tolerant data-from-photo acquisition process that guarantees sufficient overlap for high-yield feature-point triangulation. Virtually all configurations of homes are supported. Color & texture registration support allows high fidelity 3D model creation.
- Server-side 3D reconstruction algorithms including feature point detection, noise filtering and object recognition.
- Optimized WebGL 3D UI and visualization framework for homeowner-friendly usability.
Examples
Check out some of the models created by InsideMaps by clicking on the image. Real estate agents, their clients, potential buyers, and homeowners love the visual fidelity of our models. It's the next best thing to being there: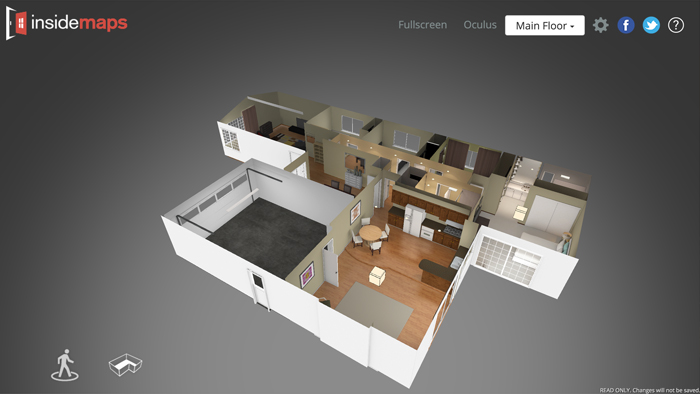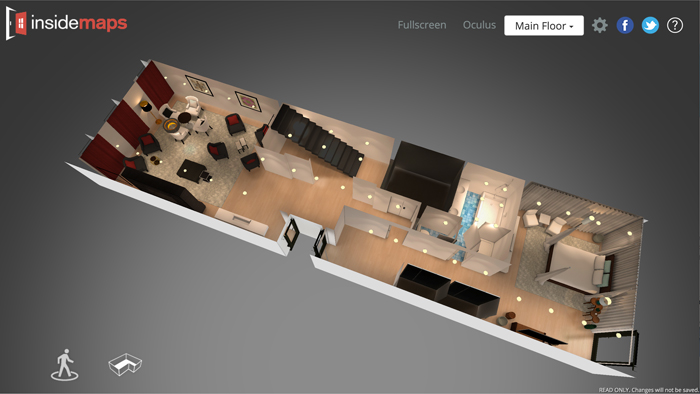 Sun and Black Cat

-

Igor Dykhta

(
) © 2007-2014